Achieve Digital
(DXC Demand Gen Campaign)
DXC Technology was looking to create immediate demand among their sales qualified leads through a campaign on the coattails of their new global brand rollout.
The concept built atop the brands black & white imagery and strict color palette in its own unique ways. Strategically the campaign focused around 6 key business goals for a C-suite audience. The campaign consisted of multi-channel drivers centered around a microsite hub.
Visit the site
Lively
To bring a unique touch to the DXC black & white imagery a powerful foreground-background combination allowed the visuals to be brough to life through layered parallaxing.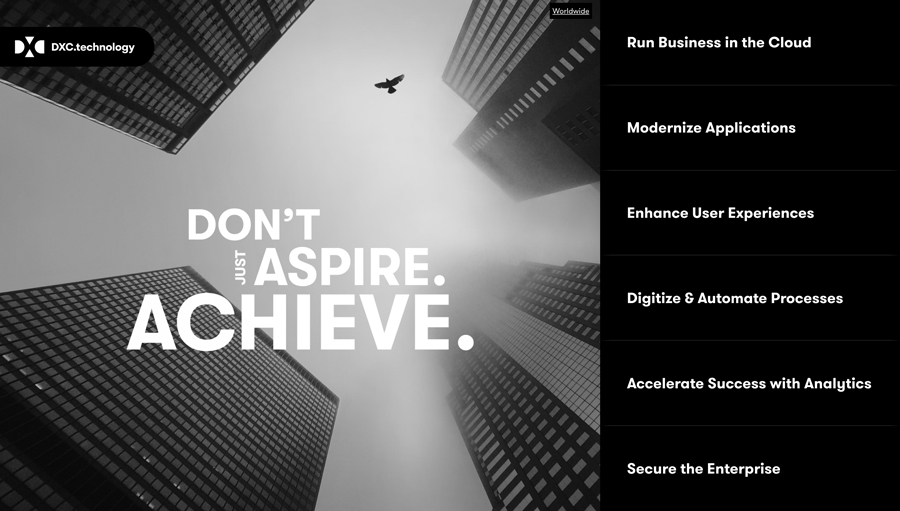 Driven
The new brands bright yellow highlight was leveraged to guide users in a clear, direct, and driven path. Paired with constant "get it done" verbiage to match the ferocity of the companies new brand messaging.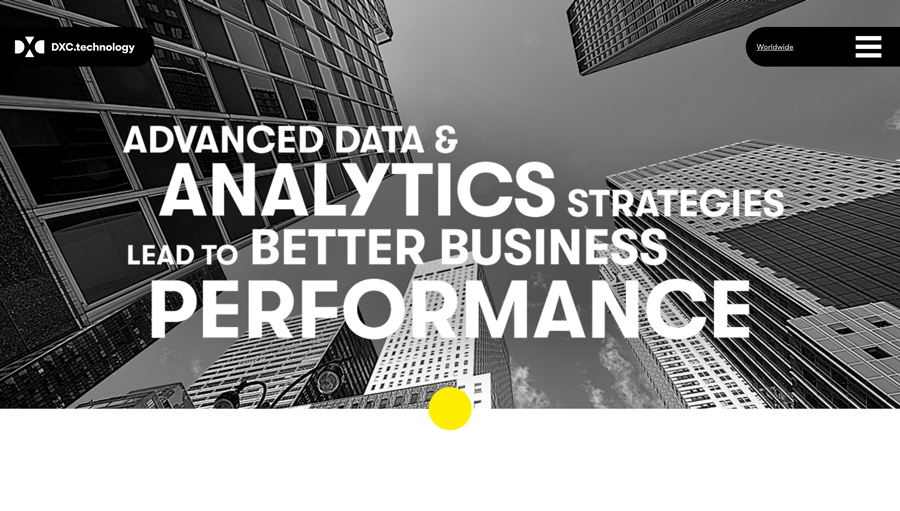 Simply Powerful
The site was integrated into DXC's custom Ruby on Rails CMS for maintainability and regional translation rollout. Leveraging React to componatize the pieces of editable content made for vastly simplified markup with powerful capabilities.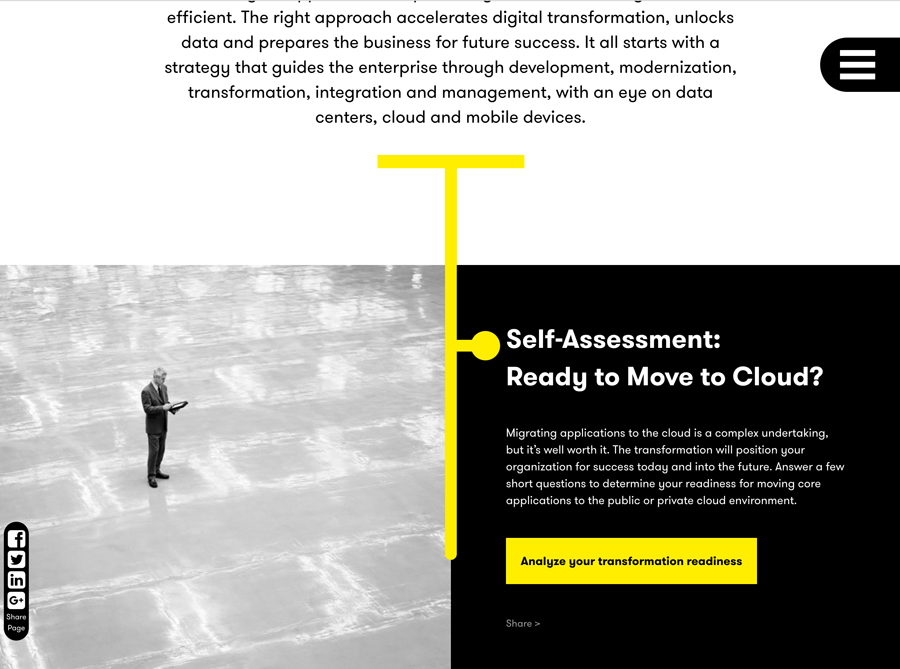 Visit the site