Economist
(CSC Demand Gen Campaign)
CSC and The Economist had conducted and published a Digital Enterprise Survey of leading CIO's. CSC was looking to leverage the publication to generate sales qualified leads within their Eloqua database.
The creative concept brought to life the idea that the survey was an insight into the mind of digital leaders by letting users explore the mind itself. To save on production costs and time the earlier developed Power Forward SPA concept was retooled.
Visit the site
Awards
Online Advertising & Marketing - Marketing Survey :: 2017 Communicator Awards
Experiential
Coming off the back of the Power Forward campaign CSC was again looking for an experience that was less linear and more exploratory for users. A visual representation of a digital leader's mind was integrated to navigate through the AngularJS site, swapping content based on carousel item.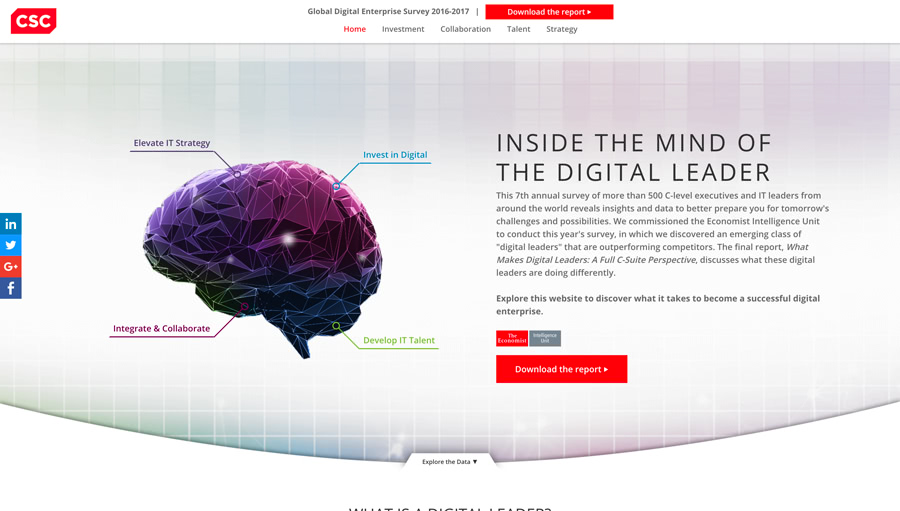 Versatile
The microsite was translated to multiple languages across several global regions, all with varying content and sections. To accomplish this the site was architected to fit into CSC's custom Ruby on Rails CMS.
Simple CSS + Markup data-attribute graphs allowed quick and effective animations as users explored content.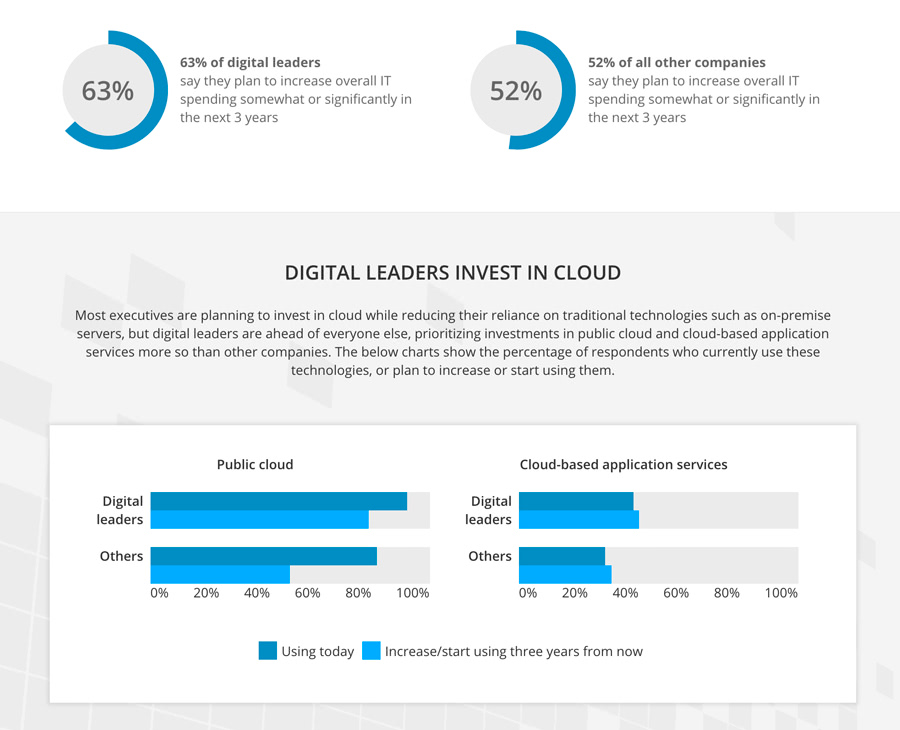 Visit the site