Power Forward
(CSC Demand Gen Campaign)
CSC was looking to generate new leads and generate demand among their existing Eloqua lead database with a powerful 2016 campaign focused around 8 white papers.
The creative concept centered around the digital-transformation concept of moving from brownfield to greenfield technologies in 3 vertical markets and 5 horizontals. The campaign consisted of multi-channel drivers centered around a microsite hub.
Visit the site
Awards
Best of Show - Best Results :: 2017 BMA Colorado Gold Key
Gold - Website Design & Development: $25K-$100K :: 2017 BMA Colorado Gold Key
Gold - Campaigns for which production and media costs exceeded $250,000 :: 2017 BMA Colorado Gold Key
Gold - Integrated Online Campaign (utilizing 3 or more digital channels) :: 2017 BMA Colorado Gold Key
Marketing Effectiveness - Interactive Campaign :: 2017 Communicator Awards
Experiential
CSC was looking for an experience that was less linear and more exploratory for users. To execute on this while still delivering demand-gen performance a carousel + slider combo was integrated to navigate through the AngularJS site, swapping content based on carousel item.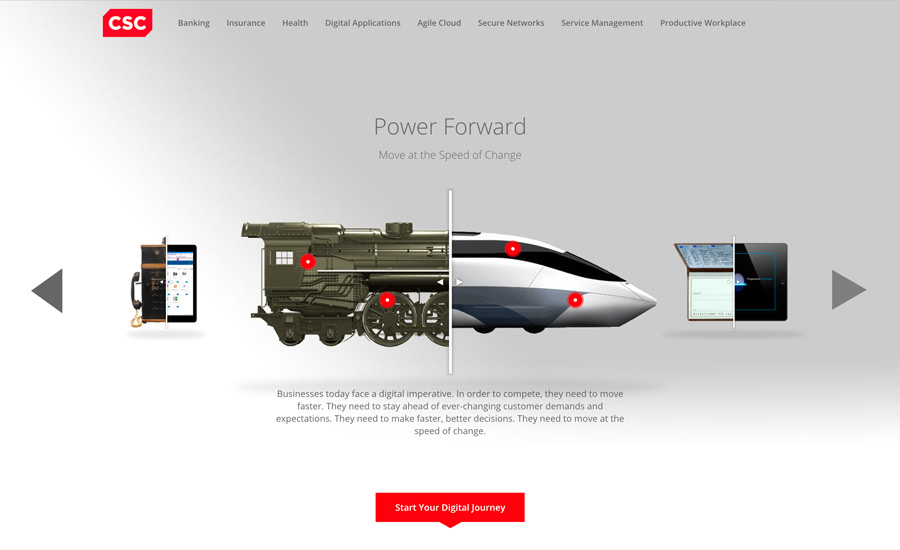 Versatile
The microsite was translated to multiple languages across several global regions, all with varying content and sections. To accomplish this the site was architected to fit into CSC's custom Ruby on Rails CMS. In collaberation with CSC's development team the CMS was retrofitted to accomodate the project as their first hosted Single Page App.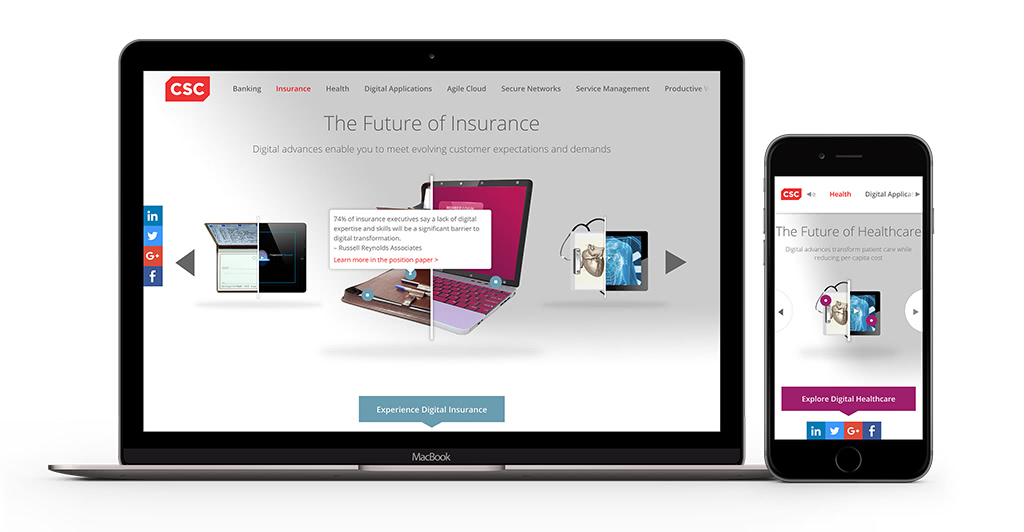 Effective
The campaign was a fun creative concept in the world of IT consultation, but most importantly its strategic approach accomplished powerful demand for CSC's services.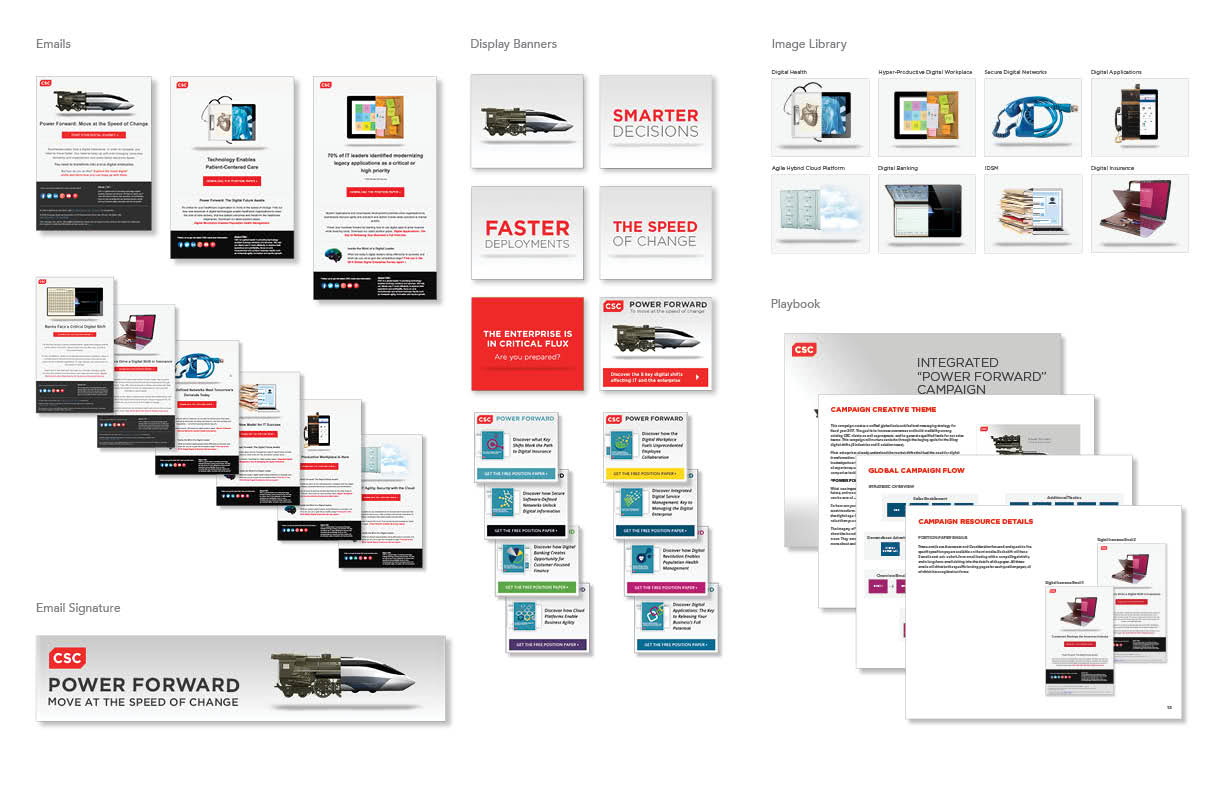 Visit the site