Restore Pulliam
(non-profit)
Restore Pulliam is a local grass roots effort to restore a prominent downtown edifice known as the Pulliam Community Building. The WPA building had fallen into disuse and needed millions to restore. The group behind the effort was at a standstill and with our rebrand under the name 'Restore Pulliam' new life was breathed into the effort.
Gray
The building was made with 3 feet thick concrete walls, a true symbol of the era, and the gray color palette used reflects the building. The logo mirrors the building and its prominent clock-face while utilizing the grooves adorning the facade as a graphical accent throughout the projects materials.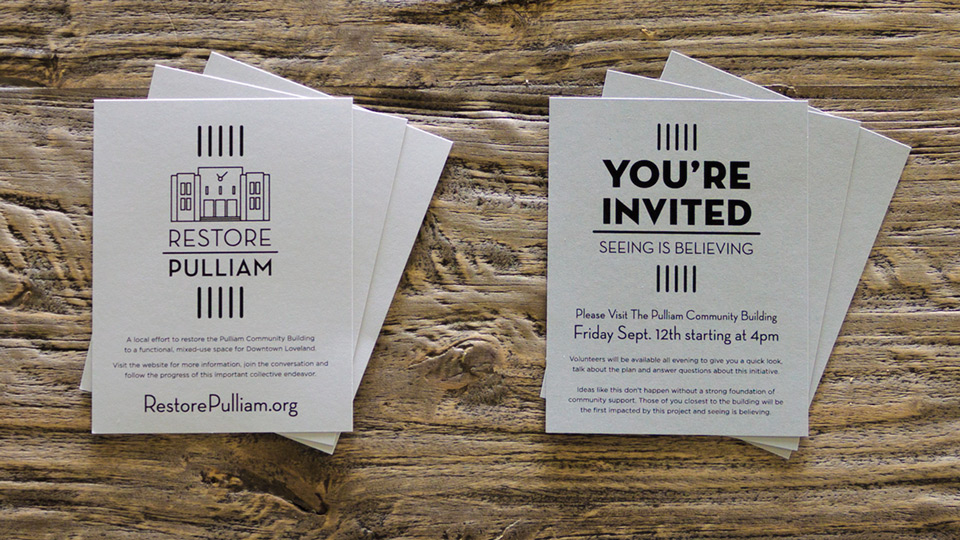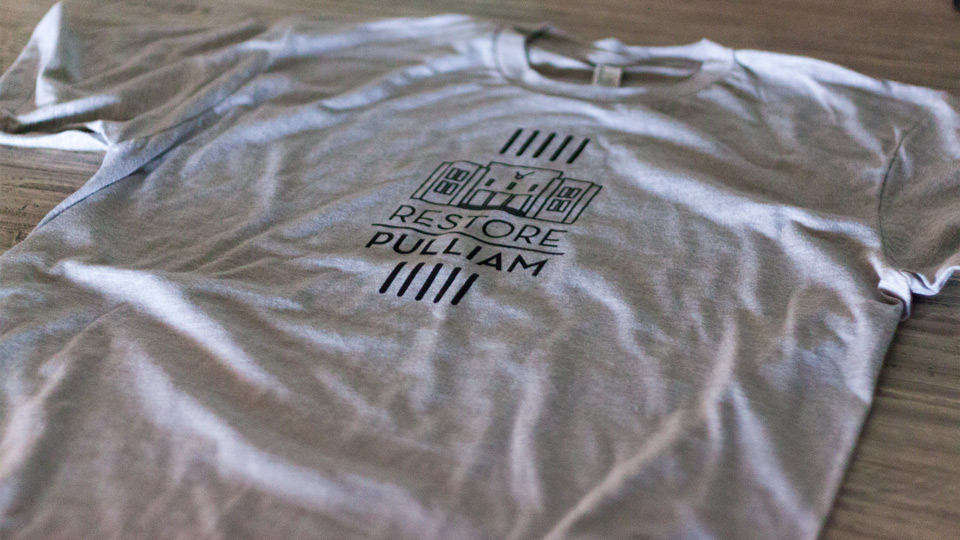 Website
The website's purpose was to give donors and those interested in the cause a route to find more information and voice their support. Any #RestorePulliam tags on Instagram result in the supporters image being displayed on the website.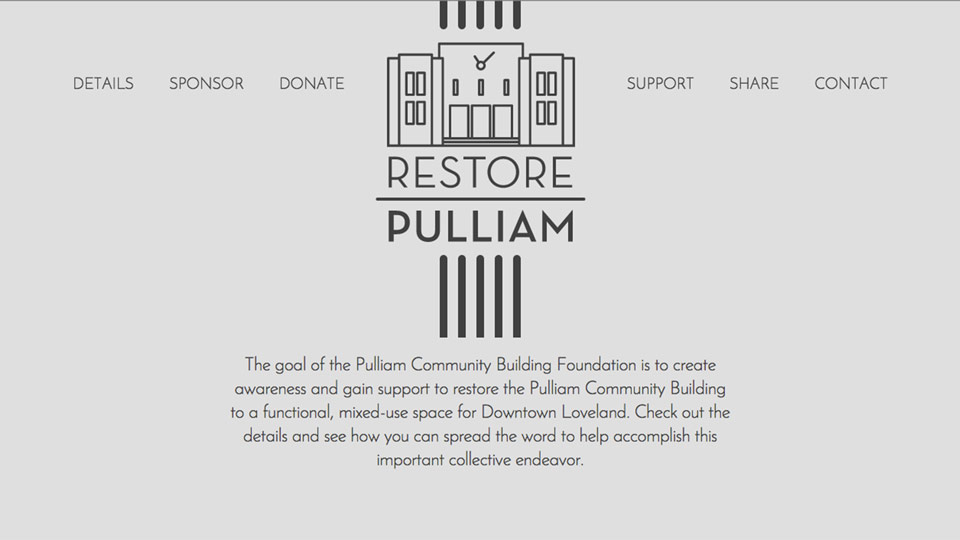 Scrolling up or down the page utilizes the accents from the logo element to lead the viewer to the next element.